Exuma Vacation Rentals are situated in the small, quiet, peaceful community of Black Point, Exuma Cays, Bahamas. Five miles south of Staniel Cay, Exuma. Surrounded by clear, tranquil, aquamarine waters and beautiful untouched beaches, we offer you a much slower pace from the everyday hectic lifestyle of the city. You can enjoy nature at its best! Book a boat tour with us, to visit the Exuma Land and sea park, swim with nurse sharks, see the Iguanas or the swimming pigs, swim in the world famous Thunder Ball Grotto or go to a place where the fish can eat right out your hands. You can rent a boat or Jet Ski's, and head out for a romantic lunch on one of the many pristine untouched beaches or sand bars through out the surrounding Cays. If you choose to just do absolutely nothing, you can lay back and enjoy the sun rise and set over the crystal clear waters from the privacy of your bungalows.
There are local restaurants where you can take a short golf cart ride down the street, to enjoy some native Bahamian dishes. If you choose to eat in, you can make it special with your very own fresh catch of snapper, grouper (seasonal), lobster (seasonal). You can get your fresh catch from one of our exciting fishing trips. Also there are a few small local stores where you pick up a basic grocery items, but it is recommend that you bring your favorite 'must have' along with you. So come on down and enjoy all that we have to offer!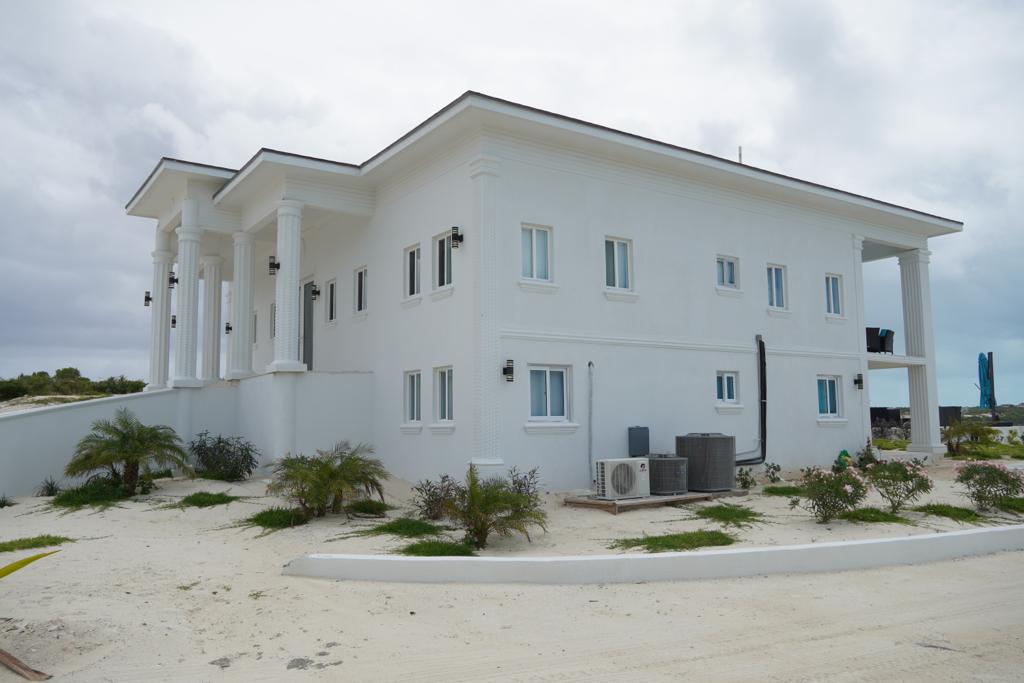 Gorgeous 6 bedroom 5 bath modern home with pool! Full kitchen, dinning room, laundry room, chill tv room, kitchenette and bathroom on the lower level (great spot for kids and teens) Walking out to the pool deck is another level of Relaxation and fun all at once. Soak in amazing sunset views while listening to the water flowing over the infinity edge. You can also pull up in your private boat to the dock just below.
Rate
$3,600 per night
7 nights or more $3,500 per night
1 night Stay $5,000
Cleaning fee $500
Tax 10%
5% discount offered to returning guest!
Seasonal rates apply
Here's our 1 bedroom cottage that sleeps 4. It's situated on a very quiet part of Black Point. This cottage has a fully equipped kitchen and air conditioning in every room. There is a private deck at the back which over looks the water, perfect place to enjoy our great weather. Also a private deck at the front which has a beautiful view of the Ocean.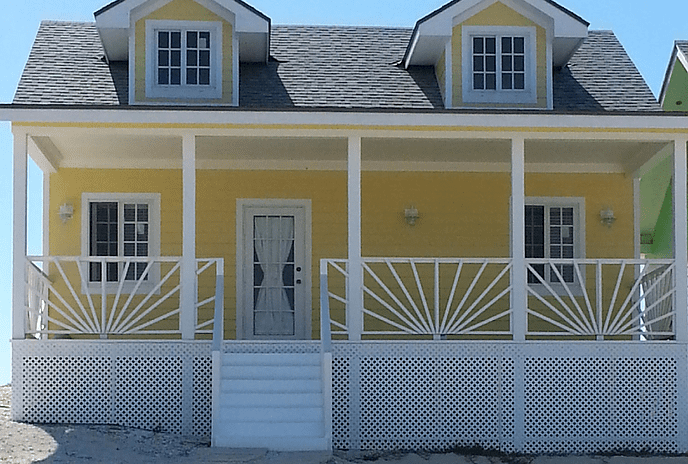 $320per night
7 nights or more $300 per night
3 night minimum
Seasonal rates apply
Cleaning fee $125
Tax Rate 10%
5% discount offered to returning guest!
Golf cart rentals are available.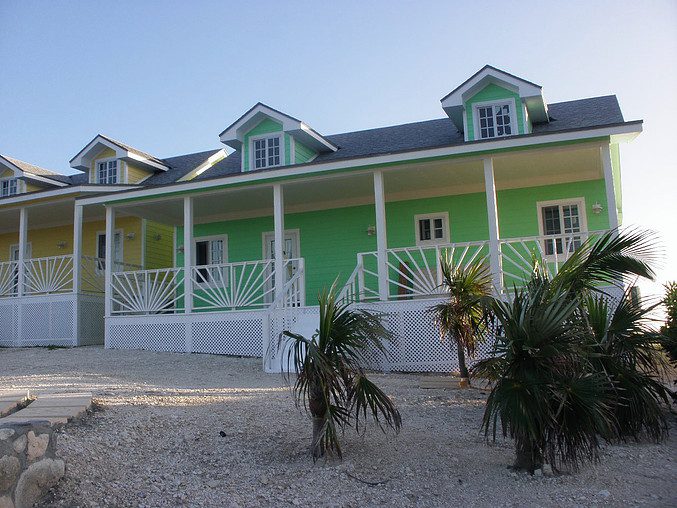 2 bedroom 2 bath cottage (sleeps 4).
Fully equipped kitchen, spacious bathrooms, private deck in the front and back, laundry closet,air conditioned in every room you will not want to leave this place!!
$400 per night
7 nights or more $380 per night
3 night Minimum
Seasonal rates apply
Cleaning fee $125
Tax 10%
5% discount offered to returning guest!
Golf cart rentals are available.
This 4 bedroom house is great for Large Families or Large groups. It has four bedrooms, two bathrooms and a full Kitchen. Enjoy the spectacular view of Black Point's beautiful harbour. This villa also has an amazing wrap around deck with a stair case leading down to the waters edge.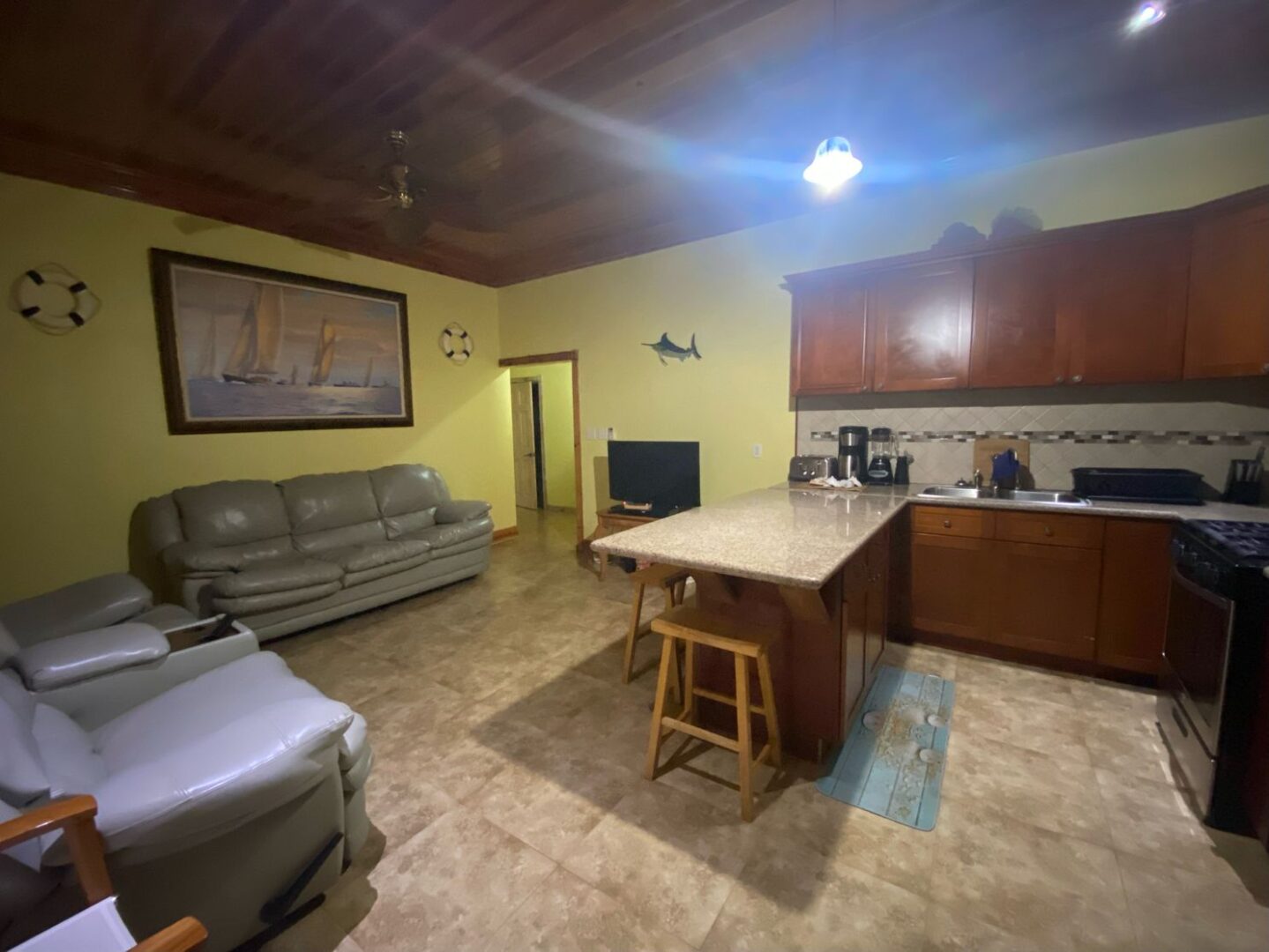 $850 per night
5 nights or more $750 per night
Seasonal rates apply
Cleaning fee $160.00
Tax Rate 10%
5% discount offered to returning guest!
Golf Carts rentals are available.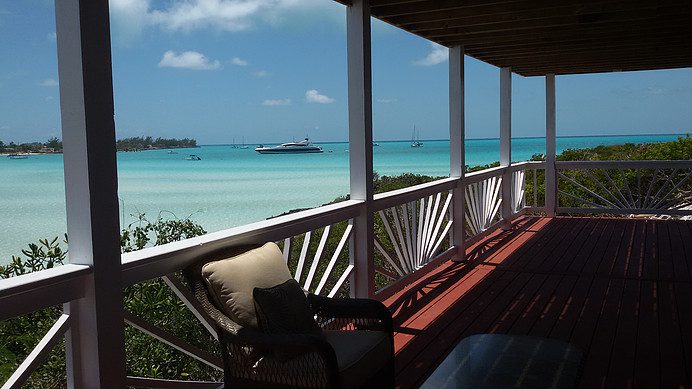 This harbour view en suite is separate unit from the Harbour view main floor. It's great for groups that may need additional space or for persons that don't care to prepare home cooked meals. A fully equipped kitchenette is ideal for preparing light meals or snacks. The double doors that opens up too an amazing eastern sea breeze on a spacious deck.
Sleeps 4.
$280 per night
Seasonal rates apply
Cleaning fee $100
Tax 10%
Golf Cart Rentals are available.
Harbour Bay is a 3 bedroom 2 bath, fully loaded cottage that has a full view of Black Points' beautiful Harbour. Similar to her sister "Harbour View" with a slightly different feel, she has a complete modern kitchen with a touch of an old rustic feel through out the entire home. With its large front deck and patio furnishings, its a great place to relax and enjoy the fabulous sunset and while the cool Bahama breeze. An awesome trail leads down to the turquoise waters edge for quick access to have a swim. Harbour Bay can Sleeps 8 persons.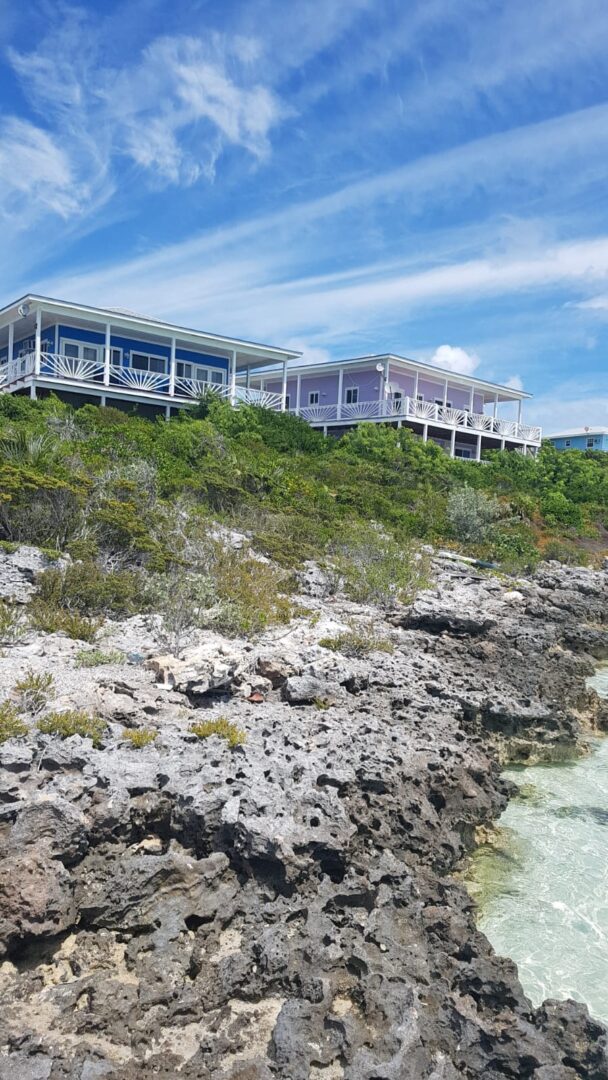 $750 per night
7 nights or more $650 per night.
Cleaning fee $150
Tax 10%
Golf cart rentals are available
5% discount offered to returning guest!
Looking for a boat rental during your Exuma Vacation, look no further as we have many boats ranging from 17'-34' to meet any of your boating needs. All of our boats have either T-Top or bimini tops to keep you comfortable.
We offer boat delivery from Hybourns Cay in the North to Gorge Town In the south.
Free boat delivery is to Compass Cay, Sampson Cay, Foul Cay, Staniel Cay, Black Point and Big Majors Spot.Anywhere beyond the following Cays, there will be a delivery fee. We are conveniently located 5 miles south of Staniel Cay,
in beautiful Blackpoint Exuma.
If you are arriving by a smaller speed boat. We have our own private dock where you can dock your boat. There is a fee for dockage.